The technological platform dedicated to the manufacture of innovative optical fibers

Expertise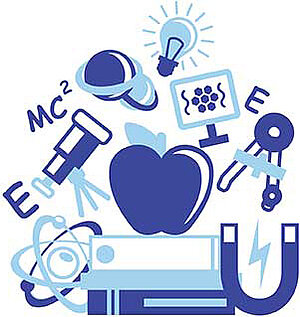 The research
Photonics is an area of ​​high technology subject to continuous development and innovation.
The research activities of FiberTech Lille are mainly dedicated to the study and realization of microstructured fibers (Photonic Crystal Fibers, multicore, solid cores and hollow cores), the functionalization of fibers (Endcap, combine,...) and the inscription of Bragg networks.
Activities
The activities of FiberTech Lille are mainly focused on: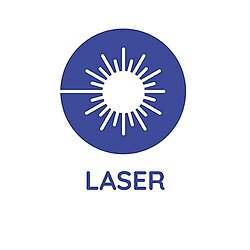 Amplifiers and fiber lasers based on rare earths.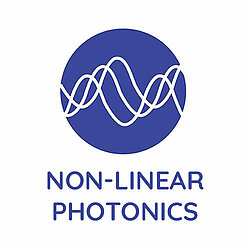 Generation of supercontinuum, parametric amplifier.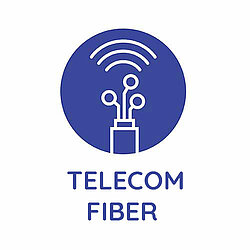 New fibers for telecommunications and data centers.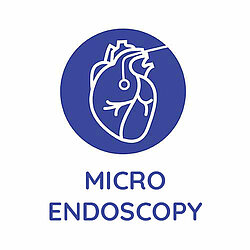 Endoscope without lens, hollow core.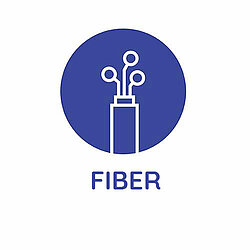 New fibers with specific properties, particularly in terms of chromatic dispersion or power transport.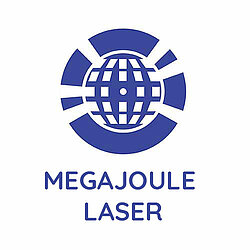 Spatial formatting especially with a project related to the Megajoule laser.
And interdisciplinarity with the creation of new super-capacity materials and micro fluidics for analysis, for photochemical reactors and energy generation.
Our main areas of expertise are:
Optical fiber design:
Modal properties.
Single-mode and multimode propagation in linear and non-linear mode.
Single mode and multimode amplification.
Propagation in multicore, twisted and topographic fibers (uniform tapers, periodicals...).



Design and realization of fiber components:
Bragg networks (mirrors, stretchers, gain flatteners...).
Welding/splicing of specialty optical fibers (hole fibers, millimeter diameter...).
Modal adapter (MFA).
Pump and signal combiner.
End components: endcap, microlentillle...
Synthesis of silica glasses:
Manufacture of high purity silica glass by 3 complementary methods: MCVD, OVD and Sol-Gel.
Incorporations of dopants in the vapor phase or by impregnation be it for laser amplification (Yb, Er, Tm, Ho, Bi...) or dosimetry (Cu, Ce...).
Possibility of fine control of the porosity, of the dopant profile that they are incorporated for the index profile or for the amplification...

Optical fiber manufacturing:
All types of microstructured fibers (RTIM, BIP, IC) or conventional (RTI) fibers: hard or hollow cores, doped or not, single-core or multi-core, with air duct, birefringent...
Topographic and twisted fibers.
Millimeter fibers.
Fibers with a melted heart (silicon core, silica sheath).
Commercial coatings: acrylates (monolayer, primary/secondary, low index/high index), polyamide...
Coatings developed internally: high temperature applications, protection against stray light...
The realizations
FiberTech Lille develops all kinds of fiber types and components: such as amplifying fibers and amplifiers, fibers and components for fiber lasers, medical, bio-photonic and microfluidic components as well as fiber optic sensors.
FiberTech Lille is at the heart of innovation and technological development in many sectors:
Communication technologies:
Photonics disrupted the telecommunications market in the 1970s, with the introduction of optical fiber in the information transport more efficient and faster than before. FiberTech Lille relies on the use of optical fiber to increase the power of data traffic with spatial multiplexing and high-speed multimode communications.
Health and biomedical:
Biophotonics, a link between the photonic world and the biomedical world, is considered strategic and essential for the major issues it represents at the societal level, particularly with lasers and sensors that are used for diagnostics and medical treatments. (endoscopy, laser-biological tissue interaction, laser surgery, biomedical laser, fibroscopy, dosimetry, metrology, ionizing radiation imaging and radiotherapy cancer treatment).
Industrial processes:
The most commonly used laser micro-machining processes are cutting, engraving, drilling, surface texturing and marking of industrial parts in order to identify and trace them.
Energy and lighting:
FiberTech Lille has developed in 2010, the world's first continuous white fiber optic source, with a power approaching 10 W, a record at the time. Since then, she continues to develop new fiber light sources as well as amplifier lasers.
Defense and security:
FiberTech Lille has an essential and historic place in the defense and security market in France with the CEA-DAM joint and approved laboratory. She is working on the development of fiber lasers registered in a project related to the Megajoule laser.