The technological platform dedicated to the manufacture of innovative optical fibers

Equipment
FiberTech Lille brings together, in one place, state-of-the-art skills and equipment dedicated to the manufacture of high purity glass preforms by Modified Chemical Vapor Deposition (MCVD), Outside Vapor Deposition (OVD) and Sol-Gel (hydrolysis-condensation at low temperature). But also equipment specially developed for the realization of micro-structured PCF fibers (also known as hole fibers), associated with tools for characterization and modeling of fibers. These tools make this platform a unique site in France and world class.
Equipment dedicated to the manufacture of glasses of high purity: 3 complementary manufacturing methods.
MCVD
An MCVD frame: internal gas phase deposit by the oxidation of halides.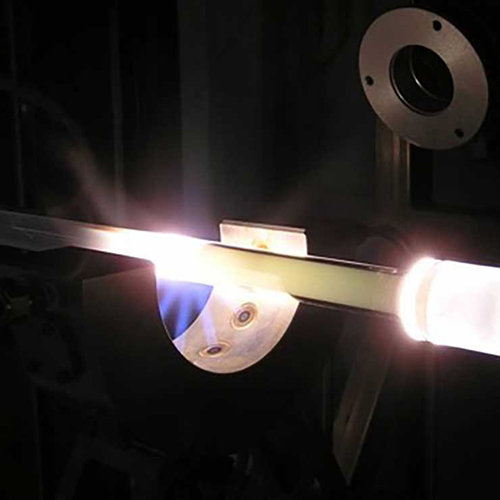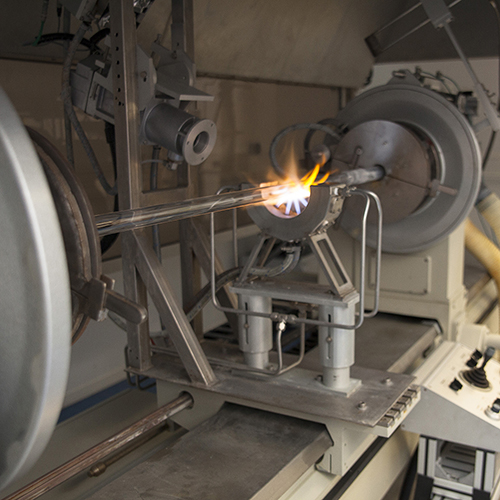 OVD
An OVD frame: external vapor deposition by hydrolysis of halides.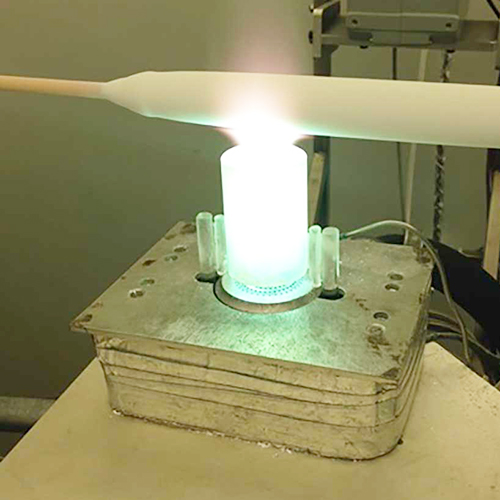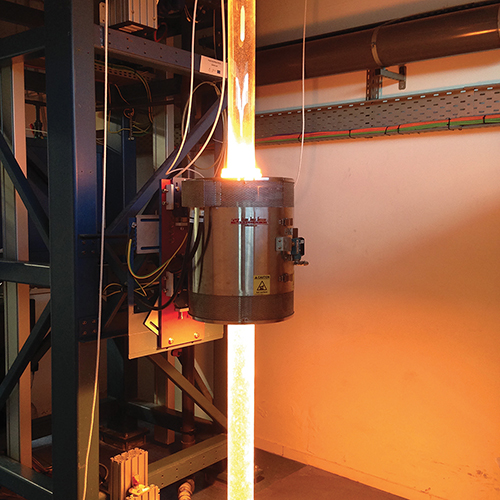 Sol-Gel
A set of fume cupboards and ovens dedicated to manufacturing by Sol-Gel process.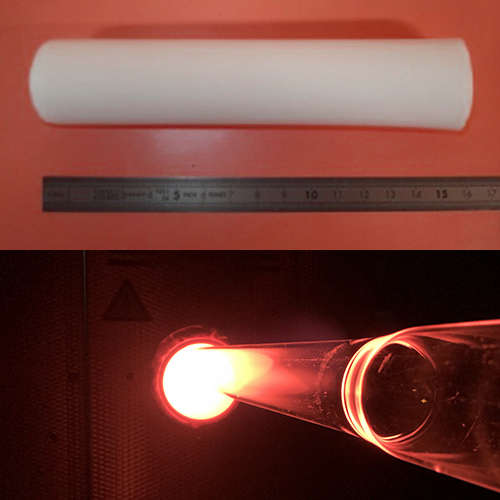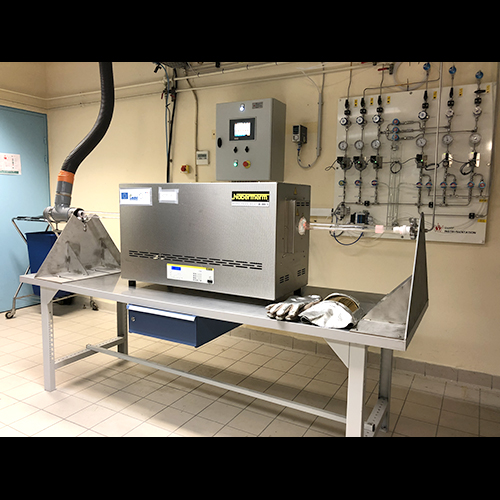 Examples of originality:
Dopage rare au sol en phase vapeur, contrôle précis de la porosité avant densification, dopage exotique (nanoparticules)…
Equipment dedicated to the production of optical fibers: 3 additional draws in the "white" room.
Capillary stretching and assembly tower (8m):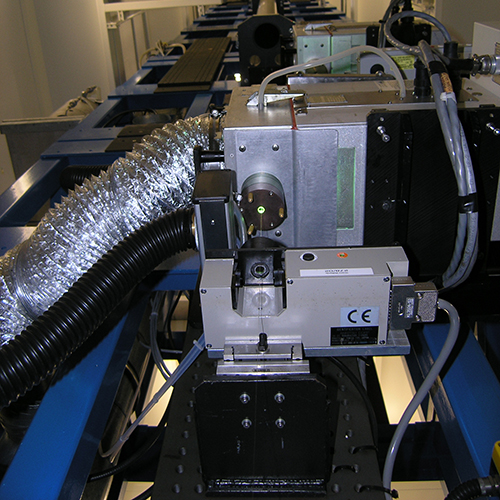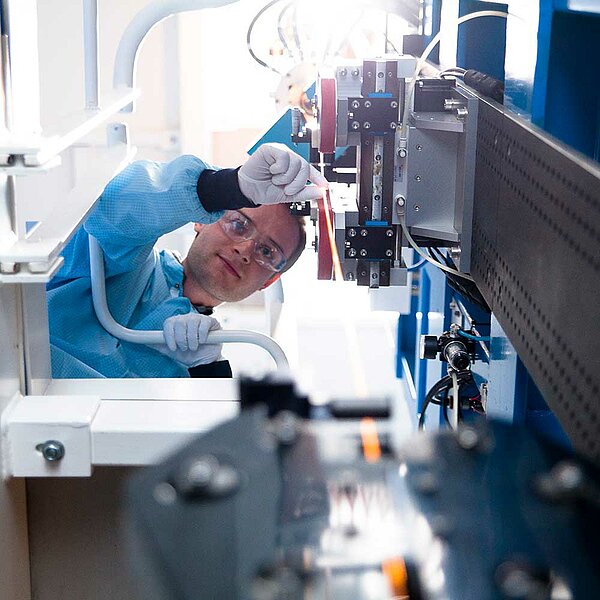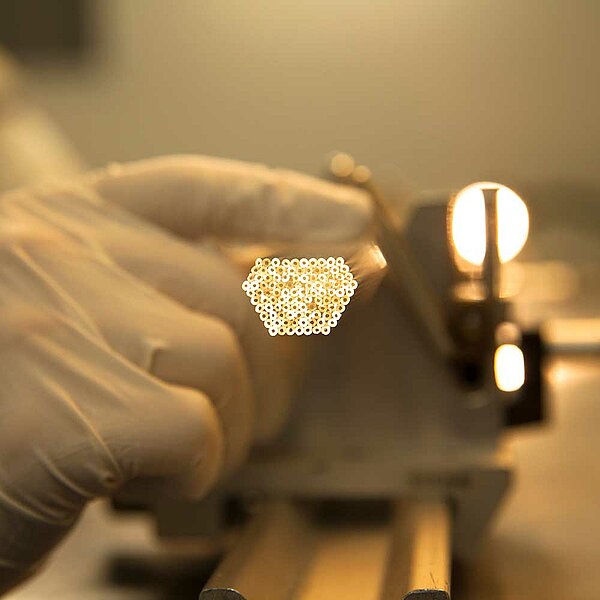 Uniform and topographic fiberization tower (12m):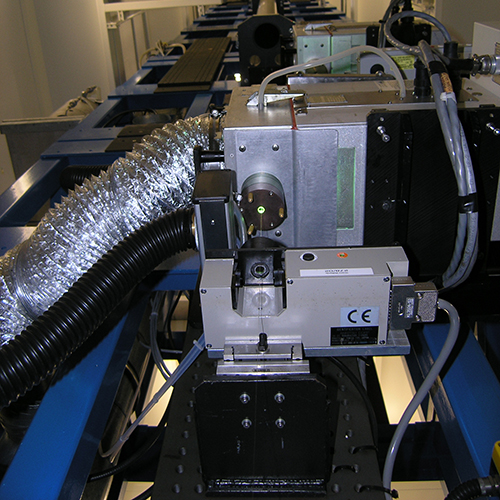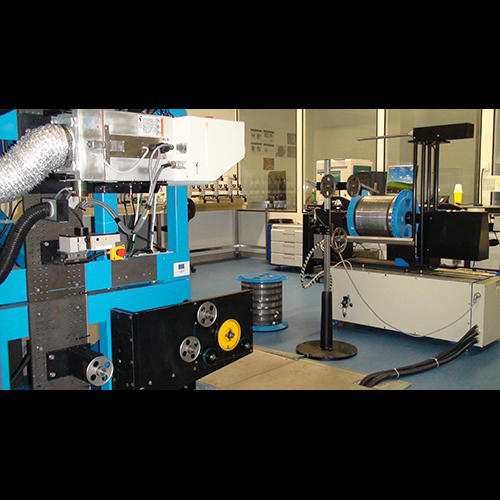 Draw tower and development fiberization (4m):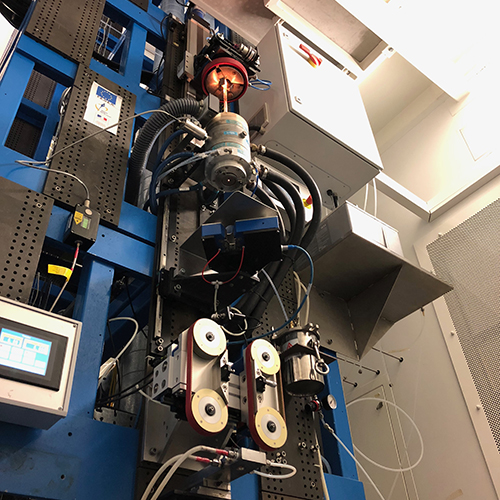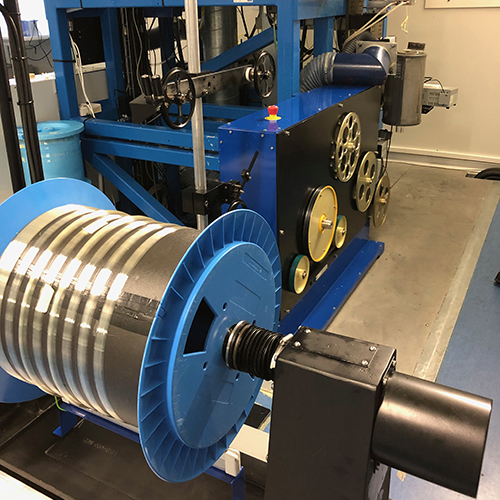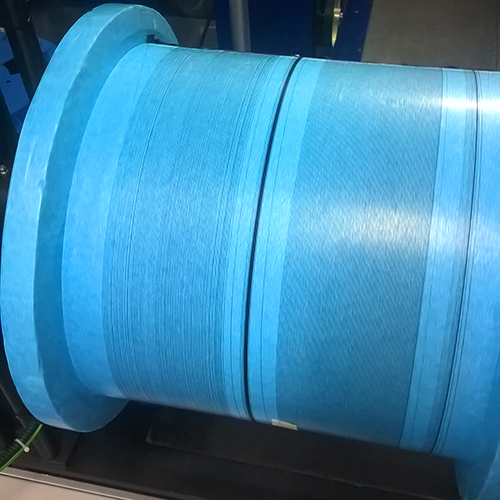 Examples of originality:
"Topographic" fibers (controlled longitudinal variations), random multicore fibers, millimeter fibers, 1000-hole fibers, laser insolation during fiber drawing and coating for severe conditions...
Bragg Networks equipment: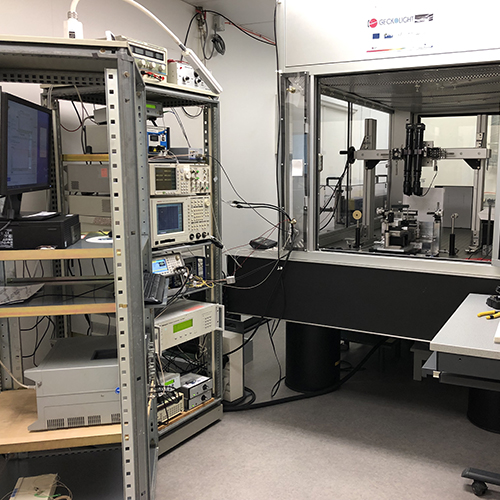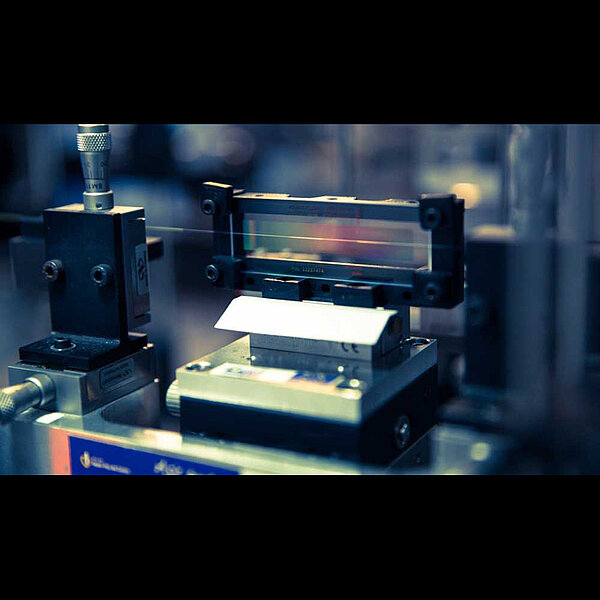 Registration phase mask of Bragg networks.
Post-processing equipment: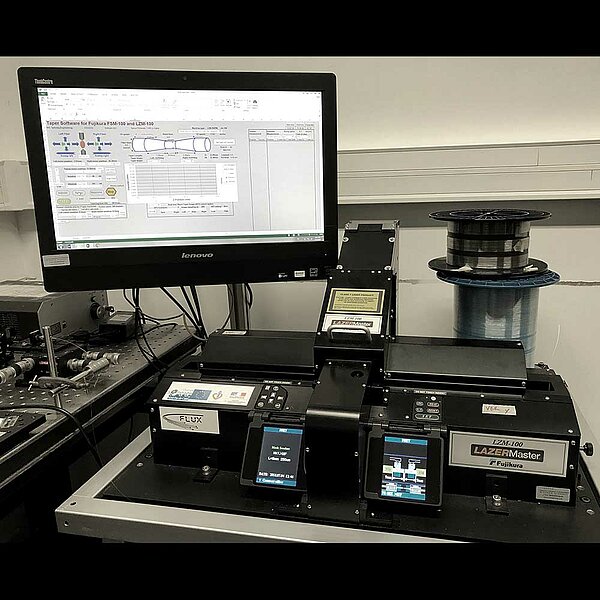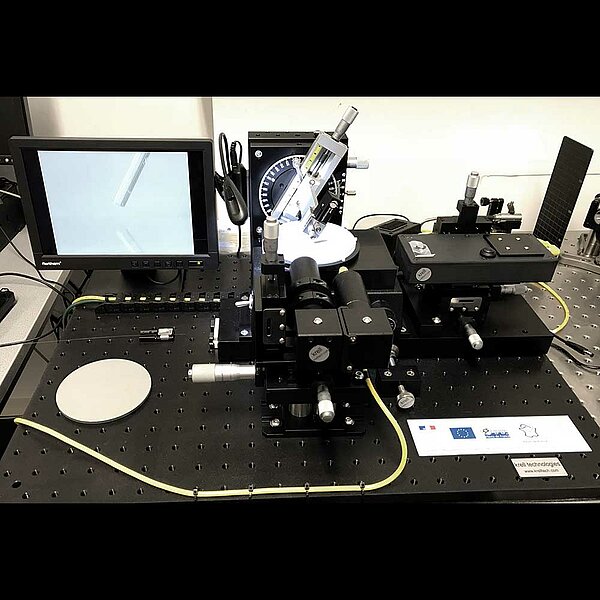 A fleet of arc and filament welders.
A LZM100 CO2 laser welder (splice, type, combiner, endcap).
Characterization equipment: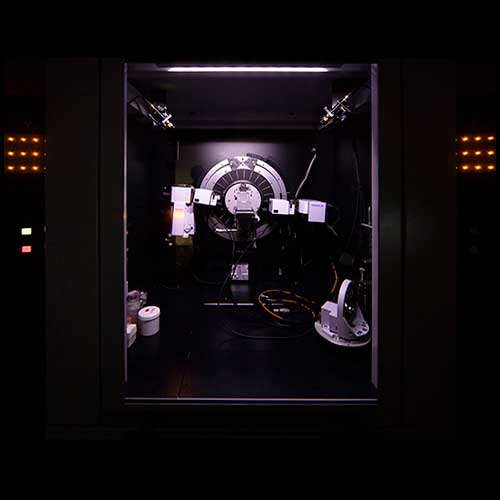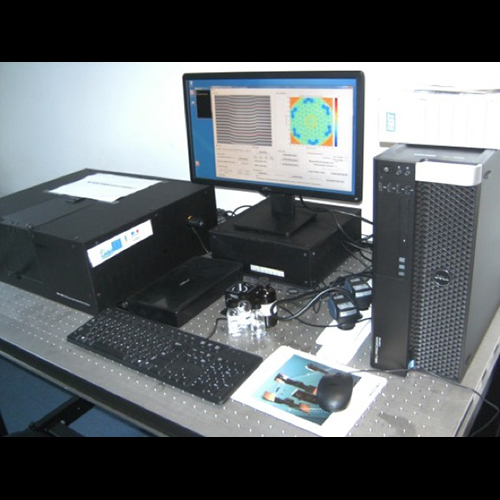 Fiber Index (IFA) Profile Analyzers and Preforms.
SEM (Scanning Electron Microscopy) and an X-ray diffractometer.
A light scattering measurement system on preform and optical fiber.